Sebastian Tan
Sebastian Tan, Regional Head of Finance, Decorative Paints, South East, South Asia and Middle East, was appointed to the Board of Directors of Akzo Nobel Pakistan Limited on October 26, 2016.
Sebastian joined Akzo Nobel in 2006. Shortly after he was appointed the Asia Integration Lead, and successfully merged the two reputable companies of former ICI business and Akzo Nobel in Asia, delivering significant synergies. Prior to joining Akzo Nobel, he was the Asia Head Pricing and Commercial in Honeywell.  He is a certified Six Sigma Black Belt for Leaders. He graduated with an MBA from Imperial College Business School, University of London and a Chartered Accountant (Singapore).
Sebastian is currently on the boards on Akzo Nobel (Asia Pacific) Pte Limited , Akzo Nobel Singapore  Pte Limited, Akzo Nobel Paints Vietnam Limited, Akzo Nobel Malaysia Sdn Bhd and Akzo Nobel PNG Limited. He has extensive MNC manufacturing experience, well exposed to commercial and business finance roles in regional capacity with a deep understanding of various cultures. His commercial experience has been varied, ranging from aviation repair and overhaul, electronics manufacturing and consumer paints business.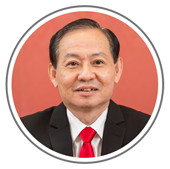 Sebastian Tan
Non-Executive Director